Our professional design team comprises of more than 300 creative directors, graphic designers, illustrators and visualizers. When you place an order with Logo Jeez, do so with confidence, because some of the best designers of the world are going to work on your project.
With multiple designers working on your logo, you can have the assurance that you will get a diversity of design concepts.
With our fast and simple, yet effective process, we can provide you a logo that you would love and be proud of.
If you want your logo real fast, we are capable of providing a quality logo within 2-3 days.
99% of Logo Jeez clients are 100% satisfied with our service. With over 30,000 satisfied clients across the globe we can say with assurance that we can provide you a great looking logo for your business.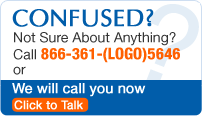 To be very honest, I first looked at other logo design companies' samples and I liked Logo Jeez the best. I was simply impressed by the little time you took to create my business logo. I really enjoyed the process and love my logo. Thank you.